This post brought to you by PPA – Professional Photographers of America. All opinions are 100% mine.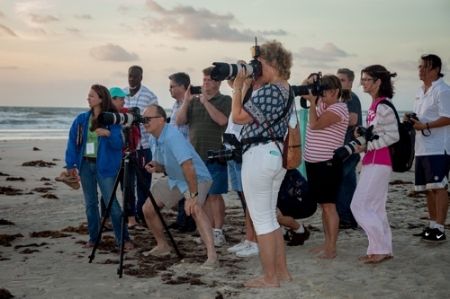 Photo courtesy of Vasilena Balabanova of Jupiter, Florida
Hey, there!
I'm mixing things up a little bit this week by throwing in an extra post and talking about something I've been wanting to share.
One thing I don't spend a lot of time talking about on this site is the site itself; most of my posts are about food or travel, but I've been hearing requests for more behind-the-scenes information and I am happy to oblige.
If you've been following my blog since the beginning (has it really only been 13 months?), you've probably noticed some changes along the way. My writing style hasn't changed much (it's still all over the place), the design has stayed the same for the past 11 months (I hope you like it!), and I'm still sharing internationally inspired recipes.
So what's changed? The photography.
Holy cow, right!?
Now, I know what you're thinking. "You just got a better camera!"
Okay, yes, I got a better camera. But check this out – both taken with the same "better" camera:
Both noodles, both in the same bowl, both shot in the exact same place in my house.
So what's different?
Gosh, where to begin… well, the composition, the lighting, the white balance, use of a tripod, post-processing, etc. I know this all sounds like a bunch of gibberish to those who aren't familiar with photography, but just trust me when I say that I have come a loooooong way.
If I could go back in time and do it all over again, I'd spend less time trying to learn everything myself and more time taking advice from the professionals.
Professional Photographers of America
I was super honored to be contacted by PPA to share information about their organization and summer programming.
At first I thought, "Me? Really?" Only after digging through some old posts and photos did I realize just how far I've come over the past year.
PPA shared this great video with me, and I found it really inspiring:
It really made me think about how much more I could do with my photgraphy. I've been taking casual engagement photos for some of my friends and family, and am hoping to get some great newborn pictures this September when my niece and nephew are born.
So what is PPA?
Professional Photographers of America is a non-profit organization dedicated to providing education and resources to photography enthusiasts. They've been around since 1869! Seriously, isn't that about as old as photography itself?
I've been poking around on their website and am really excited to join. They have an insurance program called PhotoCare, which covers cameras, lenses, and even computer hardware. PPA also offers online education programs to help photographers with technique as well as the business side of things. They even have a copyright resource center!
I was checking out the International Photographic Competition information on the PPA site and noticed that they have links to a lot of state and local competitions, too. Wouldn't it be so cool to have a photography win a competition? I might have to add that one to my bucket list 🙂
If you're passionate about photography or just interested in learning the basics, consider joining PPA today, and be sure to check out the Summer Photolosophy Schedule to find an event near you.