This post brought to you by Boar's Head Brand®. All opinions are 100% mine.
Hi, Friends! I have something really fun to share with you today.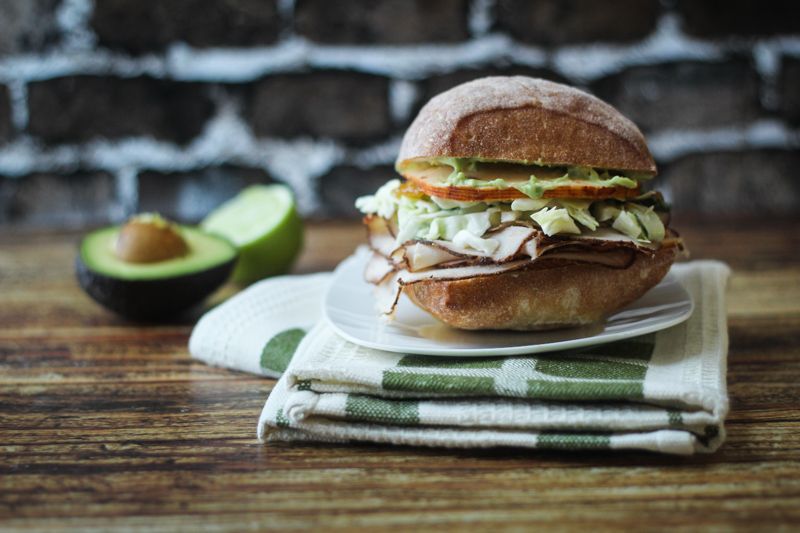 I've been invited to participate in the Boar's Head® Boldest Bracket Challenge! What on earth does this mean? It means I made a super awesome and delicious sandwich, and now you can go vote for my sandwich so YOU can win prizes throughout the tournament. When you vote for a winning sandwich, you're eligible for prizes like t-shirts, gift cards, and even an iPad Air!
The prizes get better with each round, so be sure to go back and vote for the sandwich you think will be the winner (like mine!) to enter for more prizes. My Jamaican Jerk Turkey Sandwich is going to be paired up for voting on Monday, March 3rd against Jaime over at http://momstestkitchen.com/.
Head on over to the Boar's Head® Boldest Bracket Challenge and give me a vote!
Because I'm a complete sucker for any and all international-style recipes, I decided to make a killer Jamaican Jerk Turkey Sandwich with Boar's Head Bold Jerk Turkey® Breast and their Chipotle Gouda Cheese. Both the turkey and the gouda are SUPER bold and have a little spiciness to them. I *almost* went with the Blackened Turkey and Horseradish Cheddar, but I'm glad I stuck with my gut because this sandwich turned out to be totally delicious.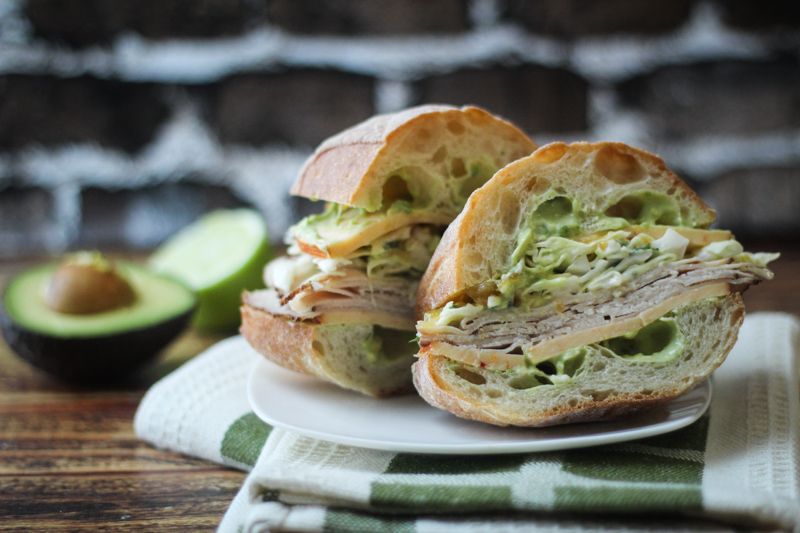 The husband is super excited about this for two reasons. Number one, he is a total sandwich fiend. I'm not kidding, he would eat a sandwich for just about every meal if left to his own devices. Lucky for him, he has me to make him eat something different for every meal!
The second reason he loves this is because he's a huge basketball fan and loves March Madness. This is what happens to me every year: I get really excited for the Super Bowl because it means football season is finally over and I get the husband back on Sundays… but then BAM basketball takes over the TV and March Madness starts up. I end up back in the kitchen cooking up a storm because I don't like the squeaky sounds the sneakers make on the court.
So he really got spoiled with this one, because he gets to watch basketball while I'm in the kitchen making sandwiches. I feel a bit like a traitor to the feminist movement, but in my defense I loved eating this sandwich, too.
Here's Your Recipe!
Jamaican Jerk Turkey Sandwich
Servings: 1
Difficulty: Easy
Prep time: 5 minutes
Ingredients:
2  tablespoons Avocado
½ teaspoon Lime juice
3  tablespoons Mayonnaise, divided
1  Ciabatta-style sandwich roll
2  teaspoon Vinegar
½  cup Green cabbage, shredded
2  tablespoons. Cilantro leaves, chopped
2  tablespoons Scallion, chopped
1  tablespoon Mango chutney
2  slices Boar's Head Brand Chipotle Gouda Cheese
4  slices Boar's Head Brand Bold Jerk Turkey® Breast
Instructions:
Place avocado, lime juice and 1 tablespoon of mayonnaise in a small bowl and mash together with a fork to create avocado aioli.
Slice Ciabatta roll in half and spread both sides with avocado aioli.
In a medium bowl, whisk together the remaining 2 tablespoons of mayonnaise with vinegar. Add shredded cabbage, cilantro leaves, scallion, and toss to coat.
Place one slice of Chipotle Gouda Cheese on each sandwich half. Arrange four slices of Bold Jerk Turkey Breast on one half.
Spread mango chutney on top of Chipotle Gouda Cheese on other half. Place cabbage slaw on top of Bold Jerk Turkey Breast, then top with second half of sandwich.