How to Make Mango Lassi – everyone's favorite creamy, dreamy Indian restaurant classic from an easy, delicious Mango Lassi recipe!
I can't believe it has taken me this long to share this recipe with you!
Mango lassis are my very, very favorite drink to order at Indian food restaurants and likely one of my favorite beverages OF ALL TIME. This mango lassi is easy to follow. You can make this drink at home!
Maybe you haven't had one of these before and are asking:
What Is Lassi?
Lassi (pronounced [ləsiː]) is a popular, traditional, yogurt-based drink that originated in India. Indian Lassi is a blend of yogurt, water, spices and sometimes fruit.
With such a broad definition, there are many different variations of Lassi, but the Indian Mango Lassi is one of the most popular variants.
It probably doesn't hurt that mangoes are my favorite fruit OF ALL TIME, but there's just something that I LOVE about the creamy combination of sweet mangoes and tangy yogurt.
This blended Indian mango drink is cool and refreshing; just what you need when wolfing down some richly spiced Indian food!
Fresh Mango vs. Frozen Mangoes vs. Canned mango Pulp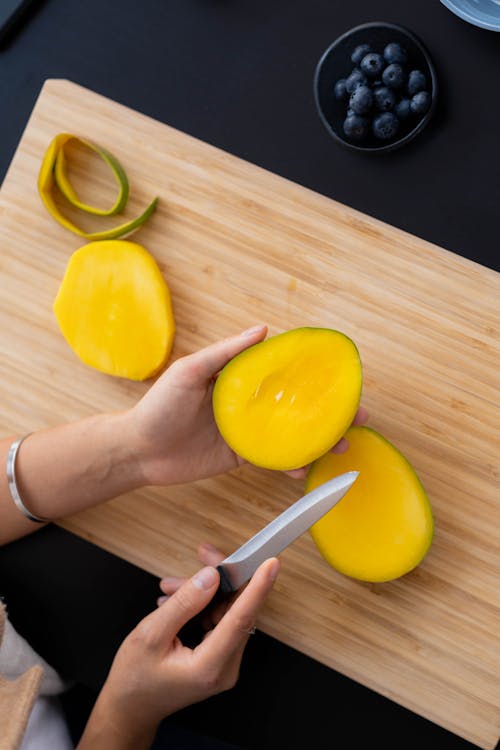 If you are craving mango, but don't want to spend an hour de-stoning fresh mangoes or defrosting frozen mango then canned mango can be a convenient option. However, there is one major drawback to canned mango – the flavor of canned mango pulp pales in comparison to both fresh and frozen mango. For best results when making mango lassi, use fresh mangoes or frozen mango rather than canned mango if possible!
What Goes in a Lassi Mango Recipe?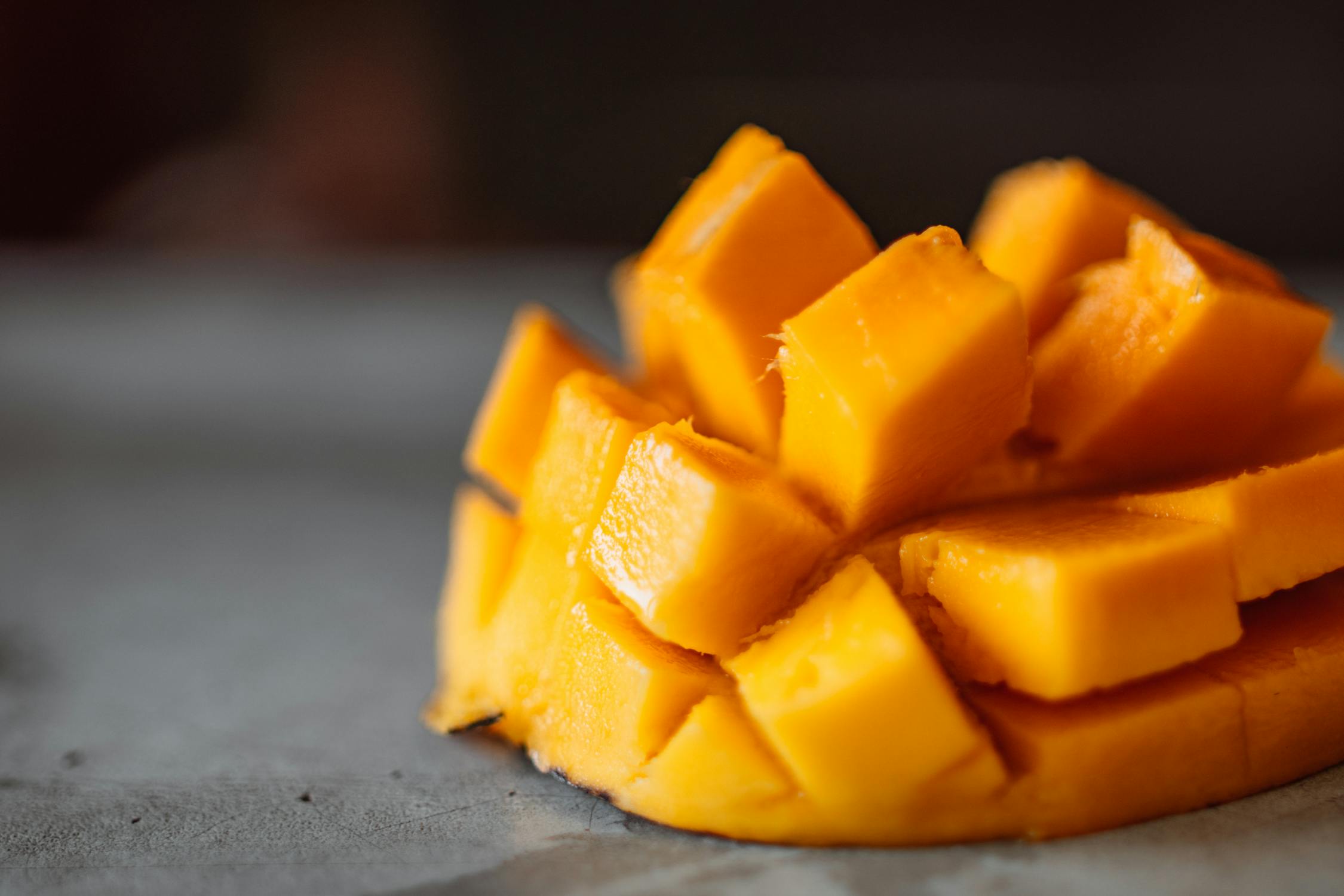 A delicious and refreshing drink, Mango Lassi is made with fresh yogurt or curd, milk ,sweet mango slices (depending on preference) as well as a hint of cinnamon and optionally, ground cardamom. For those who love their drinks creamy- richness punctuated by the slightest bit spicy; we recommend adding some cream into this mixture!
If you want to make vegan mango lassi, use coconut milk instead of whole milk and plain unsweetened coconut yogurt!
A simple but rich tasting variation can be had at any time during Indian summers – if not more often than that!
Frequently Asked Questions
Is Mango Lassi Good for Health?
Yes, this recipe is good for diabetics because the mangoes will help you avoid sugar. You can also lose weight using it as a meal replacement and heart healthy meal!
Is Mango Lassi Good for Digestion?
Lassi is a yogurt-like drink that has been around for centuries. It's not just good because it provides you with probiotics, which help keep your intestines healthy and smooth; lass also helps in digestion as lactobacillus speeds up the whole process of breaking down food into nutrients so they can be absorbed by our bodies.
Other Food Recipes That Pairs Well With Mango Lassi
I highly recommend whipping up a batch of these mango lassis to go with this Indian Potato & Chickpea Stew recipe.
I also love a mango lassi drink with Indian Chicken Korma, Tomato-Cilantro Chicken, and this recipe for Creamy Cashew Chicken Curry! Don't forget to plan ahead and make some naan for a truly inspired dinner.
More Delicious Mango Recipes – A Must Try!
If you love mangos like I do, then make your life easier and pick up this handy 3-in-1 Mango Slicer, Peeler and Pit Remover Tool. You can thank me later!
If you liked this easy mango lassi recipe, also check out a few of my other mango recipes:
Save this to Pinterest and Share with your Friends!
Mango Lassi Recipe
How to Make Mango Lassi - everyone's favorite creamy, dreamy Indian restaurant classic from an easy, delicious Mango Lassi recipe!
Pin
Rate
Print Recipe
Ingredients
1

cup

diced fresh mango

1

cup

plain non-fat yogurt

1/2

cup

milk

2

tablespoons

white sugar

Dash of cinnamon

-

optional

1/4

teaspoon

ground cardamom

-

optional
Instructions
Add all of the ingredients to the bowl of a blender.

Puree until smooth. Serve immediately!
Nutrition Facts
Mango Lassi Recipe
Amount per Serving
% Daily Value*
* Percent Daily Values are based on a 2000 calorie diet.
Please note that this recipe is often misspelled as Indian Mango Lassie recipe, Indian Mango Lasse recipe or Indian Mango Lasi recipe.